That new Fish smell. Probably not the best way to describe what's been going on here this summer, so let's just call it a feeling.
We're in a new space, which feels fresh. We threw the PAF Happy Hour for PDX ad folks with MBT Marketing, which was a hit. We made Portland Biz Journal's Top 100 Fastest Growing Companies list for the sixth year in a row. We've landed some new clients, which feels awesome. Best of all, we've hired two new kickass creatives: Senior Designer Michael McCrary and Designer Sarah Martin. And we feel that their right brains are juuuuust right.
Take a visual journey with us!
Entryway Before:
And After:
Other updates included Edison-style light fixtures, a "living" wall, funky furniture, fitting wall colors and chalkboard walls in the Creative wing!
A Happy Hour to Remember
Selfie-booth, Inbound IPA party favours and ad talk, oh my. The PAF Extremely Happy Hour was a total blast! And, for those creatives lucky enough to see it, there was a soft, sneak peek of a Fish brand update coming soon! See all event photos here.
Making the Cut – 6 Years Straight
We were so excited to make the list of PDX's Fastest Growing Companies again this year!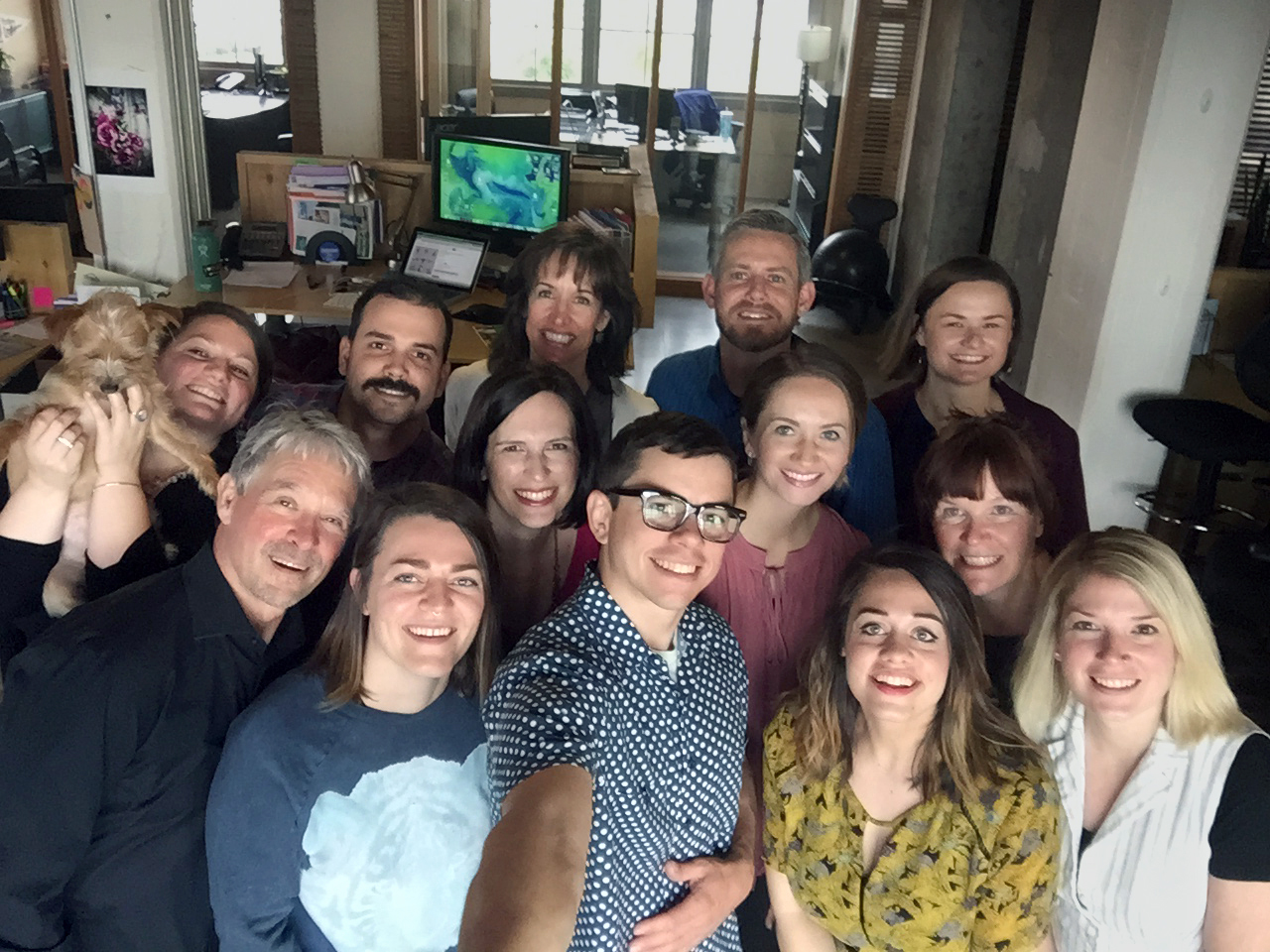 Fresh Fishes
Last but not least, help us welcome our fresh faces in case you missed the last Fish Wrap! (Read more about these awesome design pros on our team page).
Michael McCrary and Sarah Martin.
Phew! So many things have happened in the last few months and we still have a few tricks up our sleeves. Stay tuned for a big update (and reveal) that you won't wanna miss. It's just around the corner!