We're a marketing agency of hardworking, smart-thinking people who nerd out about strategy and advertising. But never without first thoroughly listening to our clients' needs + challenges and never at the expense of expenses. Our targeted, results-driven approach is trackable, ROI-able and the farthest thing from nonsensical.
Learn More About Fish
The Fish team is a group of passionate, strategic thinkers that understand our business and know how to move the needle.
- Samantha Kase, Director of Marketing & Public Relations, Snowbasin Resort
Latest Work
Fish was thrilled to team up with Alicia J. Rose Productions on the live-action campaign to showcase Lucky Eagle Casino & Hotel's new players club.
See More of Our Work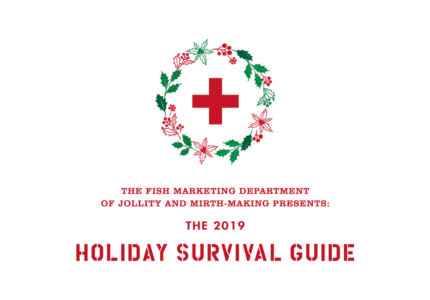 At Fish, we'd like to thank all our clients, partners, and friends for making 2019 such a wonderful year. And because we want the last little part of the year to be just as great as the first part, we've put together a list of holiday hazards one may have to circumvent in order to experience maximum levels of good cheer. We hope they help.
Read More