Recently, we wrote up a Social Media primer for one of our clients. Once it was all put together, we realized that it would be great information for any company, so we're offering it up now, as companies are considering reopening, to help them to make the most of their social media presence once they come back. 
Take a look and let us know which tips you found the most helpful!
Create a Social Media Plan & Calendar
The first thing we recommend for any company is to develop a Social Media Plan and Posting Calendar. This is a simple document that outlines the Who, What, When, Where and Why of Social Media for your organization. 
This exercise forces Social Media Managers to identify their goals and audience(s) which makes it far simpler to create content, know which platforms to use, and when to post. It helps them identify trends that would be a good fit for their brand – #DollyPartonChallenge – sounds good!, #NationalAllenWrenchDay – maybe not so much.

Additionally, the act of calendaring out posts naturally helps make sure that posting is consistent (not posting 10x one day then no posts for a month) and varied in topics. 
Pro-Tip!  Identify content themes in your plan that help guide the development of a posting calendar. Coming up with themes may be helpful for you to ensure that a mix of topics and events are covered throughout the year, as well as give your social media team simple ideas for content creation. Some possible content 'themes' include: 
Throwback Thursday (#tbt) – A great opportunity to talk about the history of your company.

Behind the scenes

– People love to see what goes on behind the scenes in any company. Do you have a product people love and would like to know how it's made? Employees you could focus on? Do that!  

Show how your company is helping

– If your company is doing any nonprofit or volunteer work, highlight it!  

User content

– Resharing content is a great way to grow your following. (

Buffer

, a social media tool implemented this strategy for themselves and saw a 60% increase in Instagram followers!) Ask your followers for content related to your business, like family photos dining at your restaurant, using products you sell, etc.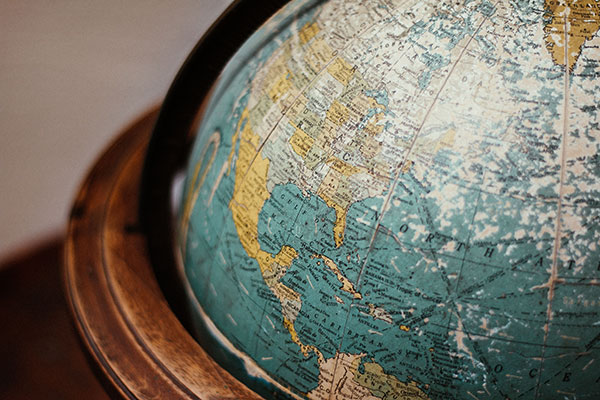 Photo by Adolfo Félix on Unsplash
Work on Expanding Your Audience
For most businesses, audiences include both existing customers/fans and new prospects. Of course, you want to keep your current followers and keep them happy, so we recommend focusing on these groups with approximately 80% of posts. The remaining 20% of content should include posts that will appeal to a broader audience to grow your following. 
Expansion Tip #1: Focus On Shareable Content 
To reach new audiences, think about content that would entertain everyone, and make them want to share with a friend. A few tried and true ways to do this are:
Inspire people or make them laugh

– People share content that shocks them, angers them, makes them laugh or inspires them. Since most companies don't want to "shock" or "anger," humor and inspiration always work. Try using photo assets your company already owns to create new content.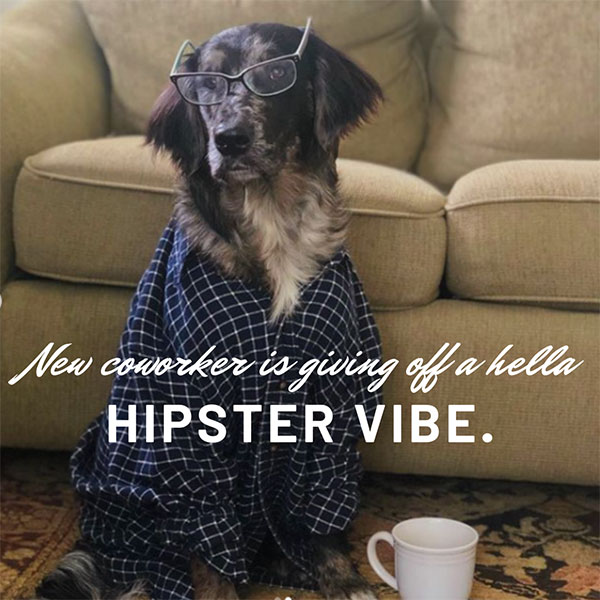 Educate people

– People share content if it's taught them something they think might benefit others. Is there anything your company does well that could work as educational content OR is there knowledge or statistics your company has that would work well in an 

infographic?  This is an infographic we created for a blog post about email marketing that we happened to send on Cinco de Mayo.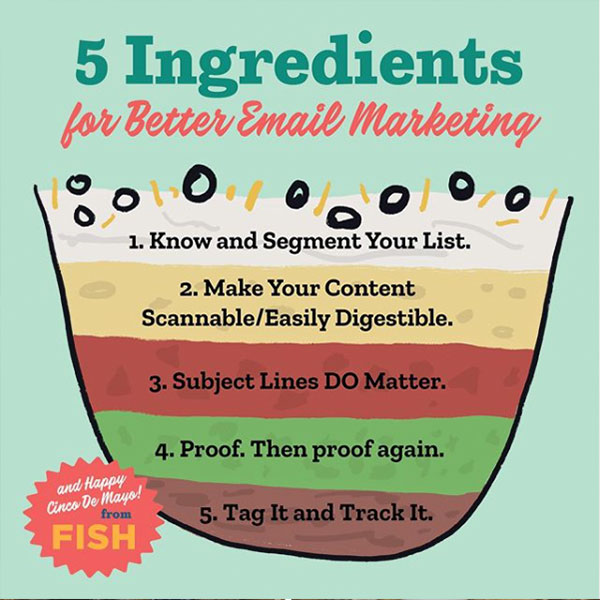 Utilize Simple Graphical Storytelling

– Beautiful photos are always great social content, but there continues to be a rise in more graphical content like memes, charts and quotes because they're extremely sharable! These posts are also effective because they're easily scannable, which is critical when you have only a quick moment to capture someone's attention and get them to recognize your brand. Here is an example before/after where we had a great photo of three employees from a client photo shoot a couple years ago, but added a logo and a line of text to make it more memorable and branded.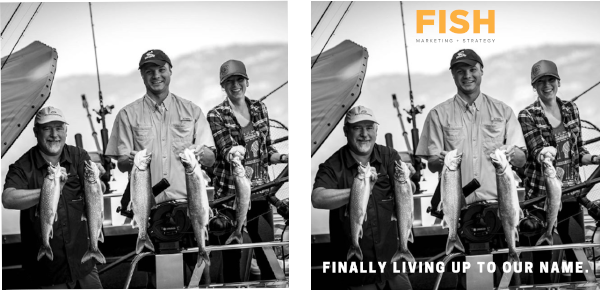 Expansion Tip #2: Engage With Users Outside of Your Own Posts-

It's important to engage with comments on your own content, but also engaging on other users' content is effective! Find posts where people used key hashtags or checked in to your business, then comment or like! This is a great way to expand your community and create brand advocates.

Studies have shown that up to 90% of consumers are likely to recommend a brand to friends/family after engaging with them on social media.

This is also a way to find high-quality content to reshare (with permission) on your own channel.

Expansion Tip #3: Giveaways or Contests –

Social promotions are a great way to grow fans and reach. Contests can be slightly more complicated to set but giveaways are easy enough to run that for some clients we do them on a monthly basis. Have something of value that you're giving away such as gift cards or free product, then just make sure that your giveaway post includes all disclaimers/details – like when the giveaway is active, how winners will be contacted, etc. 

Two years ago, we began the #MyHallmarkMoment campaign with Hallmark Inns and Resorts located in Cannon Beach and Newport, Oregon. We offered past guests the chance to win two free nights at the resort of their choice simply by posting their favorite photo from their stay with the hashtag #MyHallmarkMoment. That campaign has garnered over 1600 guest posts with beautiful, authentically happy vacation photos and has helped Hallmark to create a strong community on Instagram and Facebook.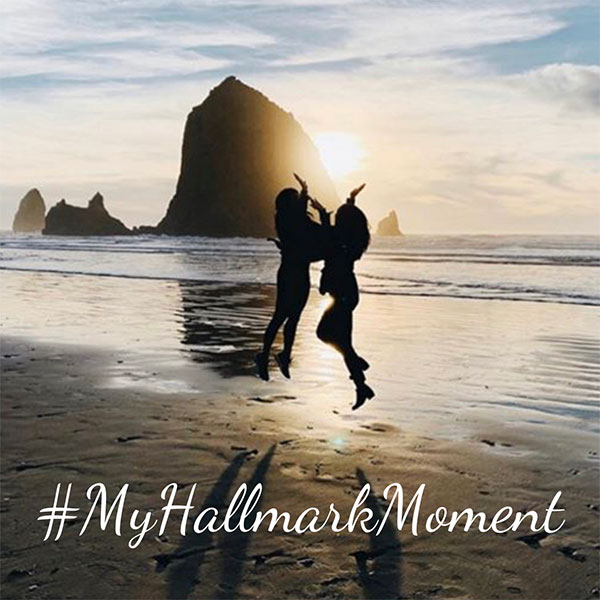 Expansion Tip #4: Don't Reach Too Far –

When done well, this content will appeal to a new audience but also your current fans, because they're the ones you hope will share it! Just think of it as stretching your audience a few inches outside your current pool, not over in the next state with demographics that would never be interested.  ("How can we reach early 80's heavy metal fans who also enjoy javelin competitions?" is not the conversation you should be having.)

Expansion Tip #5: Don't Use a Hashtag Without Researching It

– Researching a possible hashtag to engage with will give you a better understanding of the quality and the type of content others are posting. Extremely popular hashtags might not be the best fit because you're adding to the 'noise'. Other hashtags may actually be used in a way that is off-brand and not something you want to be associated with. For example, you're currently reading this on the Fish Blog – #fishblog is a frequently used hashtag. However, we won't be sharing a link on social using this hashtag because it's not being used by the audience we want to reach!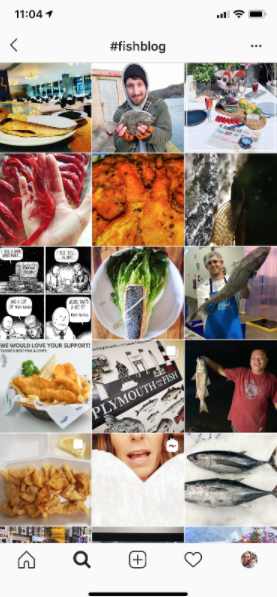 If you're looking for a partner to help your business with social media management, content creation or planning, contact us!
Header Image: Photo by Nathan Dumlao on Unsplash